Biomes reworked! (Mac only, PC/Linux coming!)
---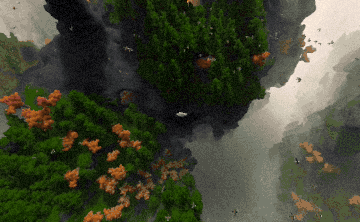 The new biome system is here!
First we thought this system would be ready by the end of December, then a month later, and so on, but it is finally here! The biome generation have been completely overhauled resulting in a smoother and hopefully less confusing experimentation.
You can now choose which self-enclosed biome to explore, by cycling through them on the menu. Gone are the days of flying in a random direction, to hopefully get to the biome you want to explore. As before, each biome is populated with fauna specific to that environment.
Improvements still coming!

We think the biomes look better than ever. Hopefully you think so too! We are still improving the game, like adding waterfalls and an underwater experience.
Morphing

We are experimenting with the morphing. To try it out, enable it in the options menu, and use the shoulder buttons on the controller to control the morph.
Feedback

Lets us know what you think, by leaving a comment here, tweeting @melodive or emailing fuglsupport@kotoristudios.com